Spring in Berlin – 21 Awesome Things to Do 2016
Goodbye Winter, hello Spring! How you can get the most of our favorite season in Berlin? We collected some pretty great ideas for you.
1

Search for film sets

Movie buffs already know it well: the capital is not only the set for "Berlin Tag und Nacht", but also for many well-known national and international productions with top-class casts; from "Oh Boy" to "Homeland". Set some time aside and plan the route of your stroll through the shooting locations, which you can find here.
2

Get a view of the city from Park Inn

When you're not roaming the city as a tourist, you sometimes forget how many amazing viewpoints the city has to offer. And we don't just mean the TV tower. The city looks pretty fine from the rooftop terrace of the Park Inn hotel, right next to Alexanderplatz. They have drinks and lounge chairs as well. For those of you clambering about in west Berlin, you can climb up the Siegessäule ("victory column") in Tiergarten or the Glockenturm (bell tower) at the Olympiastadion (Olympic stadium). Klunkerkranich in Neukölln remains another beautiful location.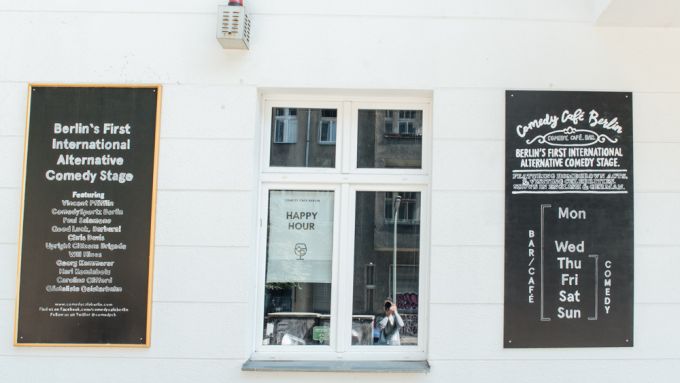 3

Great entertainment at Comedy Cafe

It doesn't matter whether you chuckle, chortle or howl, everyone laughs at Comedy Café in Neukölln. Because who would've guessed it? The atmosphere is a comical one. There are various fantastic shows on daily – whether it's "Tatort" in English, improvised skits, or stand-up comedy. The adjacent café serves proper treats like sandwiches, soups and coffee from Wednesday to Monday. Some shows are in German, some in English – just check beforehand.
4

Jump on trampolines at JUMP Berlin

If you belong to the group of people who are annoyed that jumpy castles are only for kids, then grieve no longer. Everyone gets to jump to their heart's content at the trampoline gym Jump Berlin. For fun, as a workout session, alone, together – it doesn't matter.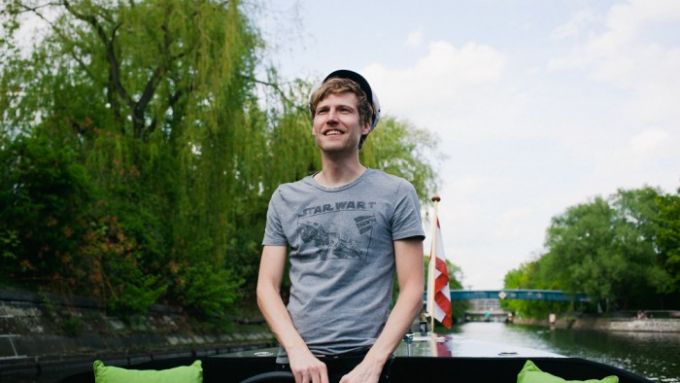 5

Rent a boat and drift down the spree

If the rides with tourist boats are too boring for you we recommend renting your own boat at Spreeboote. You won't even need a driving licence for most of the boats and you can even rent a BBQ or picnic basket for your little boat ride. The renting season starts on the 3rd of April, so get your striped sailor shirt ready!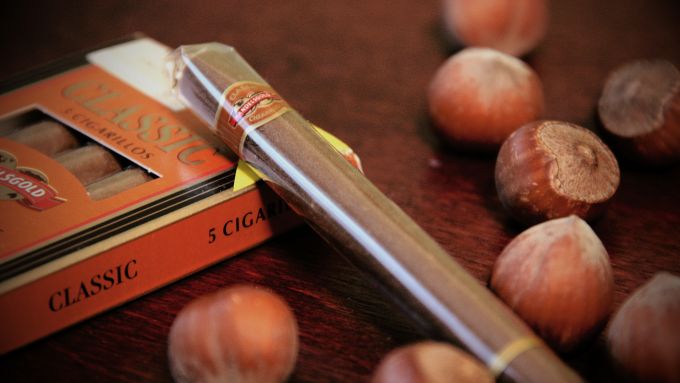 6

After work cigars at Zigarren Herzog am Hafen

Ever since Mad Men the 60's lifestyle has gained a few new fans, and you can live the dream at Zigarren Herzog. Located right on the Spree river, not only do you get superb consulting but also a fitting variety of drinks – coffee, espresso, rum, whiskey or port wine. Those of you who want to dig deeper into the subject matter should keep an eye on their monthly events, such as cigar or rum tastings.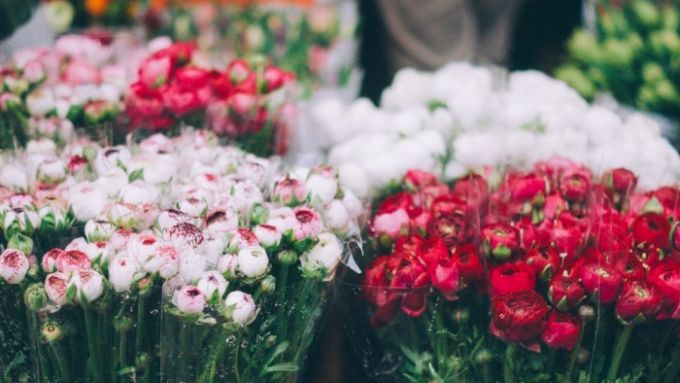 7

Go shopping at the Winterfeldtplatz weekly market

Obviously you don't even need to leave your own neighborhood to go shopping, but the Winterfeldtplatz in Schöneberg – the biggest outdoor market in Berlin – is a worthy destination for day-trippers. Buy your dinner there, simply stroll around, eat churros and marvel at the kitschy things being sold there. Get a coffee at one of the many cafés around Winterfeldtplatz afterwards and your Saturday is complete.
8

Discover Pankow

If you're constantly looking for new walking routes, Pankow is green-tinged happiness. At Bürgerpark there are animal pens for the little ones to see and plenty to discover at the nearby Kinderbauernhof Pinke Panke. Parkcafé Rosenstein is great for bratwurst, beer and Flammkuchen (a traditional west-German flatbread, usually with onions and bacon) on warm days, although you may need some patience in the queue. If you want to burn off the calories afterwards, you can go straight to the Pankewanderweg (Panke walking path) – where you can find anyone and everyone who enjoys a view while walking, whether they're wandering around lazily or training for the next marathon.
9

Open-air breakfasts

As soon as it starts to warm up, you don't want to go a minute without the sun. Even breakfast tastes better out in the open. Some particularly nice places to sit outside at are 3 Schwestern in Kreuzberg or at Café Wintergarten im Literaturhaus in Charlottenburg. For lunch we recommend the garden of Buchholz Berlin in Mitte.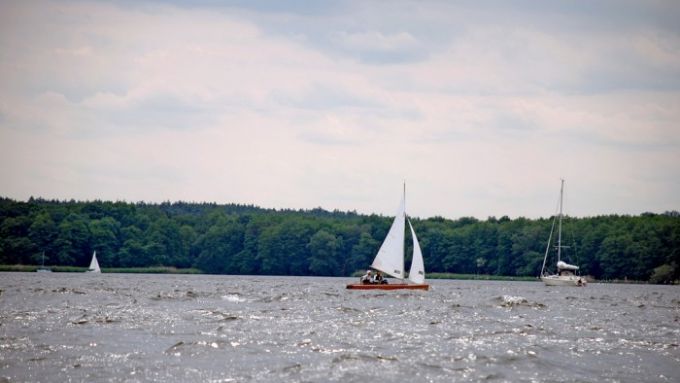 10

Forest stroll in the Müggelbergen

If you want to get outdoors and need a bit of a break from the city life, go out to the Müggelberge (Müggel mountains). Although they're not particularly high at 114 meters, they're still great for some trekking, climbing and (insider tip) sledding in winter! If you want to reach for the skies, go up the Müggelturm. 126 steps take you up to an all-round view of southeast Berlin and you can see all the way to Alexanderplatz in clear skies.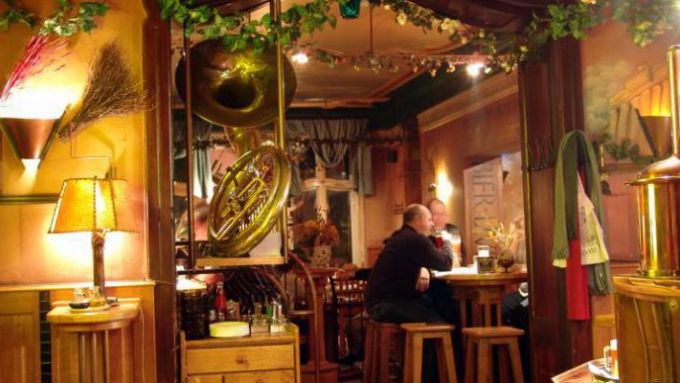 11

Drink beer at Biergarten Rixdorf

Geschlossen

You can get beer straight from the brewery at the idyllically located Brauhaus Rixdorf, which isn't as far away as you'd think. Rixdorf is in the middle of Neukölln and part of what is left of the village Rixdorf. You can find more tips on where to get your after work beer here.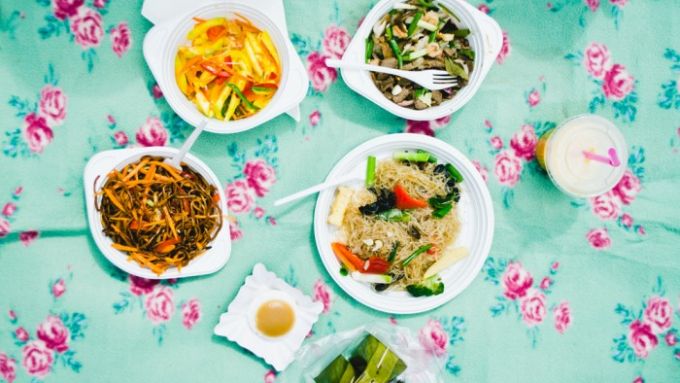 12

Fill up your picnic baskets

No, you don't need a butler for it, it's way easier. As soon as the temperatures reaches 18 degrees, it's technically summer and therefore picnic time. Grab your friends, a blanket and get your guitar ready because it's time to spend the day outside. We highly recommend the Spreeufer in Moabit, the Volkspark in Friedrichshain or the Körnerpack in Neukölln for the perfect Berlin picnic expedition. If you don't want to fill up your picnic basket yourself check out "Picnic" at Tempelhofer Feld and Kreuzberg or "Proviant" in Friedrichshain, who will happily fill them with all the treats you need for a perfect day in the park.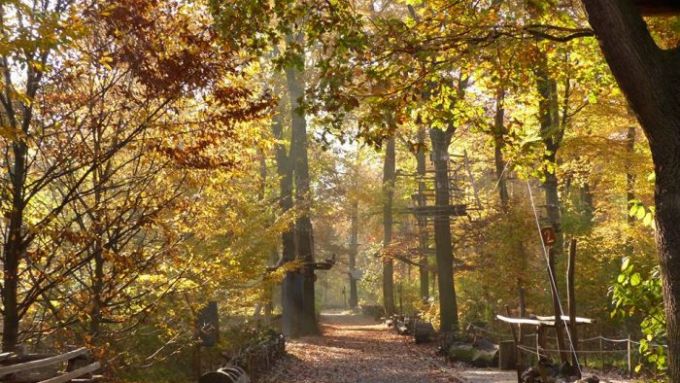 13

Climbing amongst the trees at Waldhochseilgarten Jungfernheide

You secretly dream of becoming Tarzan? This is your chance! Visit the high rope course at Jungfernheide and take a walk between the trees. And if you get tired of being high up in the air enjoy a drink in the summer garden at the Wasserturm.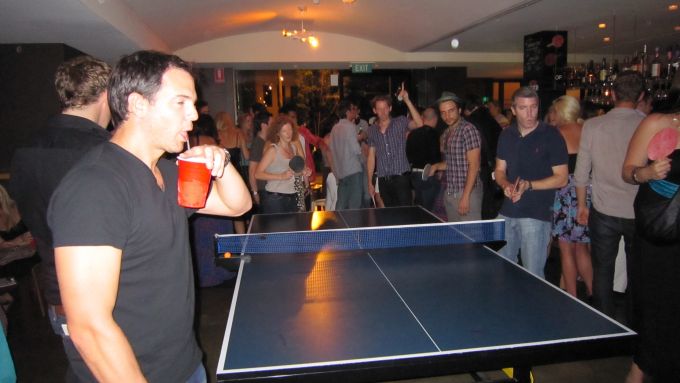 14

Play Ping Pong

"Dr. Pong" is your ping pong destination in Prenzlauer Berg. We've heard wild and fantastic stories about this place. Ping pong tables, a bar and a lot of people seem to create an exquisite combination for a fun night. If you're more of an outdoorsy ping pong person check out the closest ping pong table in your neighbourhood using thePing-Pong-Map and get ready for some hardcore tournaments with the local young'uns.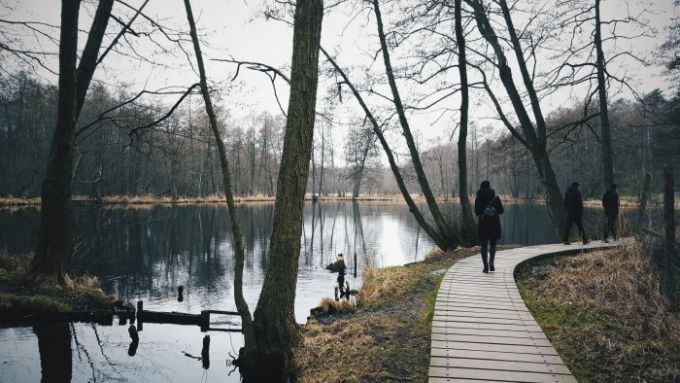 15

Daytrip to Briesetal

What happens when you take the S8 to the end of the line? We have the answer for you: you can go for a wonderful walk or start a little bike ride in Birkenwerder (that's already part of Brandenburg!). Briesetal could've been a setting for Lord of the Rings, but instead is just a nice spot with forest, bushes and wetlands. If you don't wander far from Birkenwerder you should take a break and get cosy at the Seeterrasse am Boddensee after your walk. If you make it all the way to Zühlsdorf, plan a stop at Altes Forsthaus Wensickendorf.
16

Lunch concerts

If you're looking for a nice lunch-date-hotspot with great music this is for you! Every Tuesday the members of the Berlin philharmonic orchestra play in the foyer of the building for free! You can also grab some food while you enjoy the music, but don't get angry at us if it's so nice that you forget to go back to work afterwards.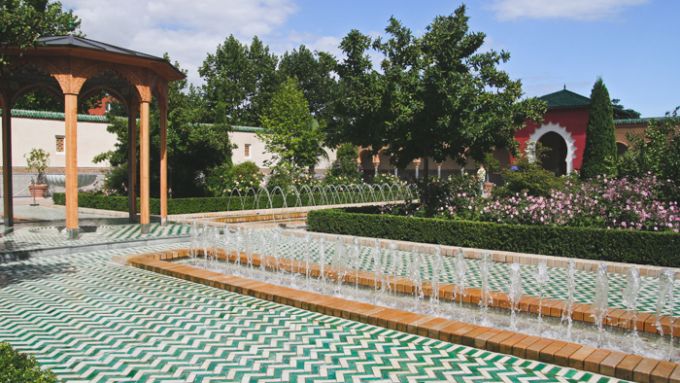 17

Stroll around in "Gardens of the World"

You've spent too much money on partying and there's nothing left for travelling? Don't worry – you can still enjoy a stroll throughout the world when you visit "Die Gärten der Welt" in Marzahn-Hellersdorf, created during the GDR. After the fall of the wall the gardens were updated and are probably one of the nicest remnants of the socialist regime. There are nine differently themed gardens including a Japanese, Korean and oriental-style one. It is the perfect place to forget the stress of the city and just relax in a pleasant and green environment.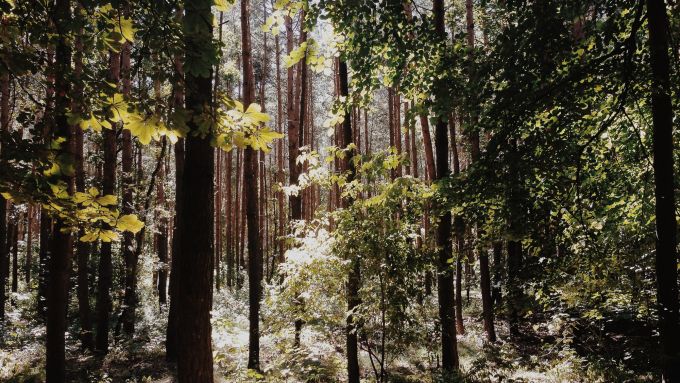 18

Mountain bike Tour in the Grunewald forest

If you want to burn off excess energy after work grab your mountain bike and take off in the Grunewald forest. There are tons of single trails which offer a lot for Berlin standards. The trail at Pechsee is definitely a highlight. You can rent mountain bikes at all the established bike rentals, like Little John Bikes or Fahrradstation. You can find even more bike ride routes in our guide.

Length: 18km | Duration: 1:30 hours | Elevation gain: 220m | More infos about the route here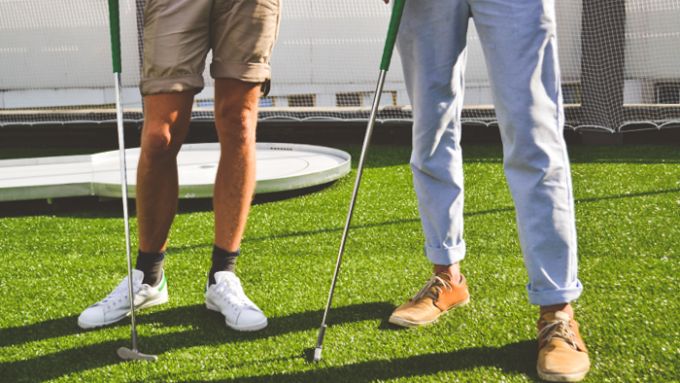 19

Play Minigolf in Neukölln

Minigolf is a sport that isn't really a sport. No sweating, no injuries – it's just about luck and your ability to get a small ball into a hole against all odds. Minigolf, like real golf, is almost ironically about getting together without anyone discussing when to buy the next Porsche. So bring your friends and have fun. We recommend "Hertzberg Golf" in Neukölln where you're even allowed to bring your own food.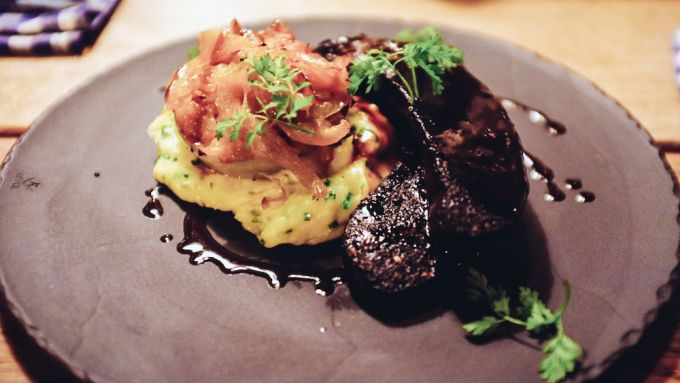 20

Sailor lunch at "Hafenküche"

You don't need an actual ocean nearby to get into a maritime mood. We recommend the restaurant and bar "Hafenküche" in Rummelsburg if you want to enjoy some authentic sailor-like time. Sit at the Spree and enjoy some fresh fish – this is the place to be in spring and summer!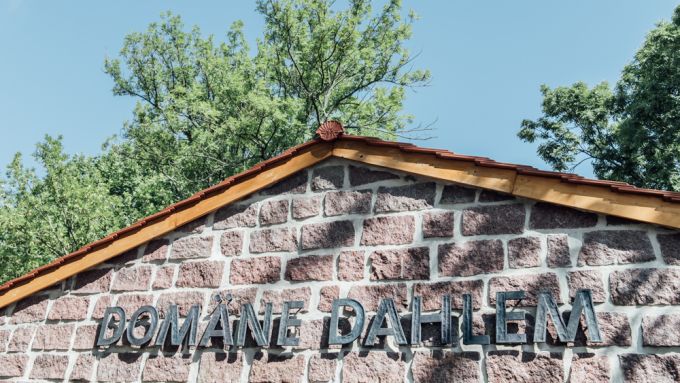 21

Open air museum at Domäne Dahlem

The "Domäne Dahlem" is the only farm in Germany that has its own underground station – pretty cool! The former knight's estate is now an open air museum for agriculture with a historic food-shop and a local butcher. Pet some animals, buy some groceries and feel like a kid again.