Autumn in Berlin – 21 awesome things to do in 2015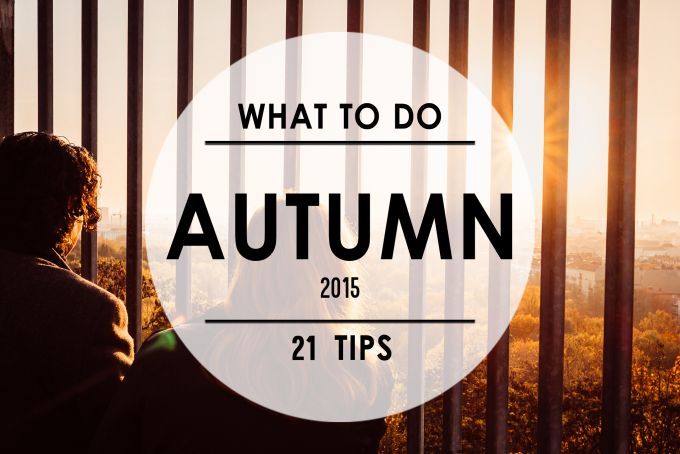 Berlin is getting ready for the first days of fall and we're excited for the next cozy months we can finally spent without the classic fear of missing out during summer. It's time for dinner parties with friends, strolling through the woods hunting for mushrooms and letting kites fly at the old Tempelhofer airfield. We don't want you to hang on your couch just yet, so here are some fun fall things to do before the winter darkness and cold will all force us to binge watch TV shows again. So here we go – 21 tips to go out and enjoy the pumpkin spice latte time of the year.
1. Hot Dogs & Whiskey
This combination should need no further introduction: Hot Dogs and Whisky equals happiness plus Hot Dogs are the new Burgers – everyone should know that by now. What began with the classic Danish version (onions, cucumbers and ketchup) has evolved into something way more sophisticated – let us introduce the new Berlin Hot Dog era! You can find some fancy asian hot dogs at Oi Shii Hot Dog in Prenzlauer Berg or at NUPort in Mitte. Bourbon Dogs in Kreuzberg offers a great selection of hot dogs and our favorite winter drink – we recommend to go there on Tuesdays for the Doggy Style Tuesday where you can get 2 for 1. Yum!
2. Spy Museum
You know all the James Bond movies by heart and have an assortment of crime literature by your bedside dreaming of ditching your day job for being a spy like you've planned as a child? Then the newly opened spy museum should be the right place to check out. The museum gives insight to one of the coolest and most mysterious jobs in the world. And yes, by the end of the day your spy qualities will definitely have improved so that you can follow your friends to Berghain without them seeing you, or you can sent a coded message to one of your fellow spies that will take them forever to figure out.
Spy Museum | Leipziger Platz 9 | Monday – Sunday: 10am–20pm | Entrance: 18 Euro, discount 14 Euro
3. Treetop climbing in Beelitz
If you're already tired of being inside, make use of one of the last sunny fall days and head to the newly opened tree climbing park in Beelitz. Since the beginning of August you can climb through the trees and view the world from a different angle. We might not have an indian summer in Berlin but overviewing all the pretty fall colors might actually cheer up your gloomy fall mood.
Baumkronen- und Zeitreisepfad Beelitz Heilstätten | RB 7 Berlin-Dessau, Station Beelitz-Heilstätten | May – September: 9am–7pm, April & October 9am–5.30pm, November – March: 10am–4pm | Entrance fee: 9,50 Euro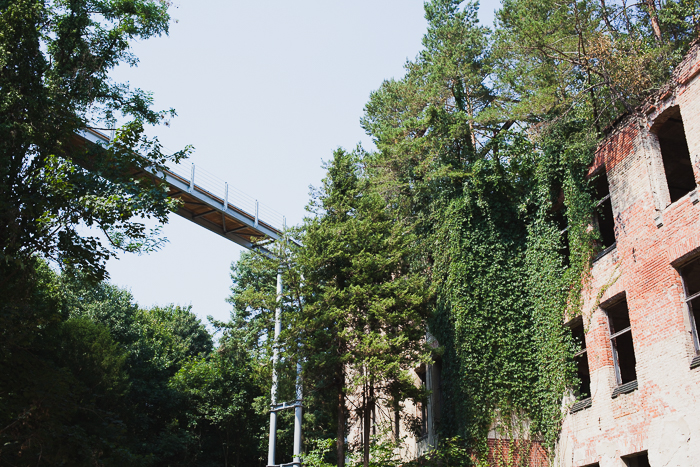 4. Foodie explorations
Fall means it's finally the right time to check out all the new restaurants that popped up during the summer and that you ditched in favor of BBQ in the park with your friends. The next months are the perfect time to catch up and try everything you've always neglected in favor of the perfect summer body. We recommend the down to earth French restaurant FRENC in Friedrichshain, where you get perfect Crêpes, Galettes and Berlin Craft Beer. If you're up for a more healthy lunch we suggest you head to the very stylish Klub Kitchen in Mitte. A safe bet for a great dinner is Ross located in the Heckmann yards. Classical Berlin would also be a turkish BBQ in Kreuzberg, we recommend the newly opened Fes mit türkischem BBQ that has BBQs integrated in each table. If you want to dig deeper into Berlins food culture we also suggest to go on a food tour with Bite Berlin. "Guten Hunger" as we say in Berlin. If you're further interested in our foodie life follow our instagram account @thisishowwelunch.
5. Berlin Bunker and chamber of horrors
Berlins old Bunkers are the perfect place to stay dry when one of those ugly rainy days hits the city. The Berlin story bunker was operated in 1943 as the "Anhalter Bunker" and today you find a chamber of horrors in there (be aware, this is not the Berlin Dungeon!) If this is too scary for you, start in the less frightening figure cabinet.
Berlin Story Bunker | closed on Mondays, open Tuesday – Friday: 10am–7pm, Saturday & Sunday: 12am–8pm | Ticket: 9,50 Euro, discount 7 Euro
6. Sunday walk at Rummelsburger Bucht & Sowjet Memorial
Take a walk in the park and stroll around the Rummelsburger Buch, walking to the Stralauer Island passing through the Treptower Park on the way where you can check out the pretty impressing sowjet memorial. Definitely take your time for this route and bring your friends and a camera to capture this idyllic part of the city. Let's walk!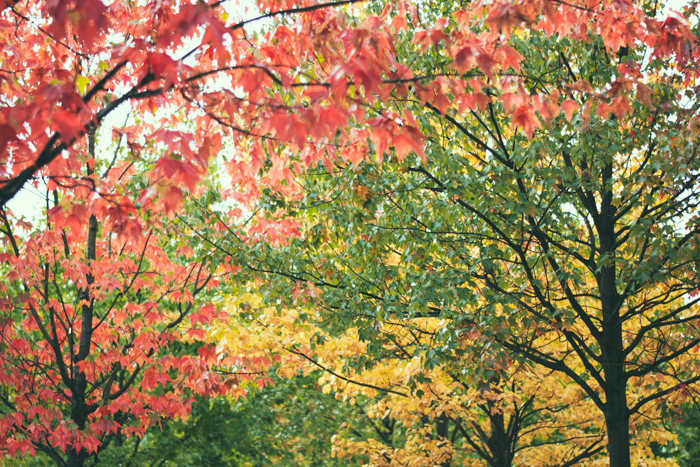 7. EXIT Berlin
Playing games with friends is one of the nicest things during fall. If you're tired of the classic Scrabble or Monopoloy game head to EXIT, a live escape game. In a Bunker in Mitte you have to solve a mission in 66 minutes together with your team. Sounds like fun and really lets you get to know your friends from a new side.
EXIT Berlin | Klosterstraße 62, 10179 Berlin | Monday – Thursday: 3–10pm, Friday – Sunday: 10am–10pm | from 59 Euro (2 players)
8. Vintage Shopping
Bad weather is always a great excuse for a shopping stroll. And what could be nicer than hunting for vintage bargains in some of the countless little Berlin stores? Right, nothing! We suggest Garage Berlin in Schöneberg where you pay per kilo, or Paul's Boutique that will make your vintage sneaker heart jump! Check out our Vintage-Shopping-Guide for more inspiration.
9. Time for yoga
Fall means it's time to relax, leaving the busy summer days behind you. Maybe Yoga can also help you to find your inner fall peace. The two girls from "40 Days of Yoga" listed their favorite Yoga studios for us. A studio they recommend by heart is Spirit Yoga, which you can find in Mitte, Charlottenburg and Zehlendorf. Namaste!
Spirit Yoga Berlin | Goethestraße 2–3, 10623 Berlin-Charlottenburg | 030 27908505 | Rosenthaler Straße 36 (Entrance G), 10178 Berlin-Mitte | 030 27908503 | Martin-Buber-Straße 23, 14163 Berlin-Zehlendorf | 030 679629960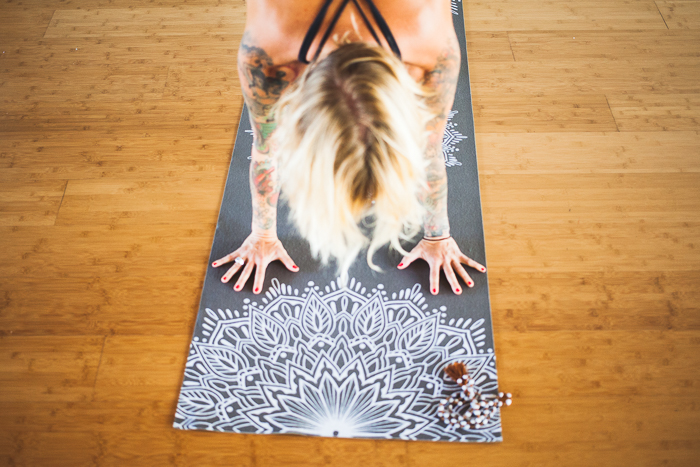 10. Sunday walk in the small Spreewald park
As you've probably figured out by now, Germans do take their Sunday walk pretty serious. To make the most of this tradition and to experience some of the classic Spreewald feeling head to "Schöneiche", an area with lots of canals and small paths through the countryside. You can even check out different paths that lead you through the park (water path, art path, nature education path, path of senses, geological path). As important as the German "Spaziergang" (that's how we call our Sunday walk) itself is the cake afterwards, which you can enjoy in an old mill.
Kleiner-Spreewald-Park | Berliner Straße 1a, Schöneiche | Take the S3 to Berlin-Friedrichshagen and change to the Tram 88 bound to Alt-Rüdersdorf until you arrive at the station "Schöneiche Dorfaue". From here it's a 10 minute walk to the entrance of the park.
11. Swing dancing at Trude Ruth & Goldammer
Every Wednesday from 9pm there is swing dancing in this cute little bar in Neukölln. Get your Swing and Lindy Hop skills ready and dance to some great tunes. The DJ's change every week and this is definitely a great place to shake off the fall mood.
Trude Ruth & Goldammer | Flughafenstraße 38, Neukölln | every Wednesday from 9pm | Entrance: free
12. Cocktail time 
Cocktails are always a good idea to chase the clouds above your head away. One place we recommend is the Italian bar Milano that serves some of the best aperitives we know. If you go there you'll understand that great food should always be accompanied by a pre-drink like the godfather suggested. The Aperol Spritz will also make you remember the last summer days and will make you feel very Italian.
Bar Milano | Brunnenstraße 11, 10119 Berlin | Monday – Saturday: 5–12pm 
13. Mushroom foray at Grunewald
Of course you can search mushrooms during the whole year but still fall brings the best atmosphere for a real mushroom hunt with hot tea and good friends. Before you go out for a search, make sure that you know what you're looking for – educate yourself before you throw anything in a pan! In Germany you'll find over 1200 different mushroom of which about 90 percent are eatable, although just a quarter of them are actually tasty. If you want to make sure that you're not gonna see funny things after your next meal ask one of the mushroom sellers at the market to look at your findings.
Grunewald | take the S7 or the Bus 281 to Grunewald and head into the woods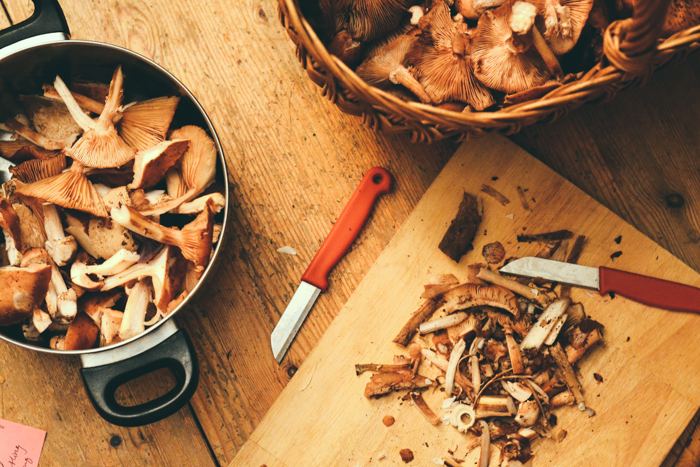 14. A place with a view in Grunewald
If you've already made it to Grunewald for the mushroom foray take the time to climb the Grunewald tower. From 36 meters high you'll have a nice view over all the pretty fall colors and there is also a small restaurants at the tower.
Grunewaldturm | Havelchaussee 61, Grunewald | Monday – Sunday: 10am–10üm | Entrance: 3 Euro
15. Wellness at Spa Vabali
If you're bathtub is just not satisfying your needs for a real wellness day it's time to head to Spa Vabali. This asian themed wellness, sauna and pool park is located very central in Moabit where you can forget that your last vacation has been way too long ago.
Vabali Spa Berlin | Seydlitzstr. 6, Moabit | everyday 10am–12pm | Tickets for 2 hours: 18,50 Euro, Saturday & Sunday: 20,50 Euro
16. Finally learn to cook
Cold weather means that you can finally take the time to polish up your cooking skills, inviting friends to try out new dishes. Even if this is kind of an old hat, by now the cooking house ("Kochhaus") is a great idea if you yearn for some food inspiration. In this place you already find cooking packages for dishes the smart people at Kochhaus came up with. You can also find the recipes online at Kochhaus.de or get your ingredients delivered from Marley Spoon.
Kochhäuser are located  in Kreuzberg, Prenzlauer Berg and Schöneberg | Costs: Main course from 6 Euro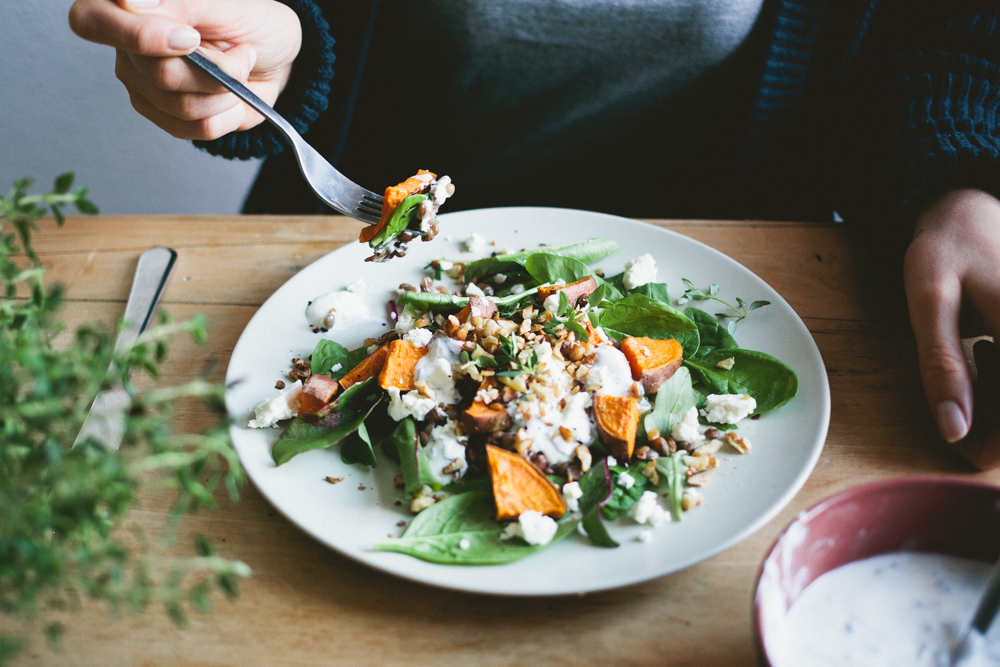 17. Go to a soccer game 
Sure, not every Berliner is automatically a soccer fanatic of Hertha or Union Berlin, but still – going to a game makes for a pretty cool experience that will definitely be as good as spending your Saturday at Berghain. The Stadium in the woods "Alte Försterei" (Union Berlin) is located very idyllic. You can find out about the game schedule of the two biggest clubs Hertha BSC and 1. FC Union Berlin here.
18. Picnic with your favorite people at the Schöneberger Südgelände
Pack a thick woolen picnic blanket and your favorite people and head to the Südgelände Park in Schöneberg. On a sunny day you can find some true postcard romance with old train tracks and some art objects.
Natur-Park Schöneberger Südgelände | Prellerweg 47–49, Schöneberg | Main entrance at Train Station Priesterweg, southern exit with the S2, S25 / Bus 170, 246, X76, M76 | Entrance: 1 Euro | daily from 9am until dawn
19. Fly a kite 
Head to Teufelsberg with an amazing view over Berlin or straight to the windy Tempelhofer airfield to fly some kites. It might seem a little childish at first, but nothing beats running with a kite behind you over a huge field. This will also be the only moment when you'll actually worship the wind you usually hate when you ride your bike through the city.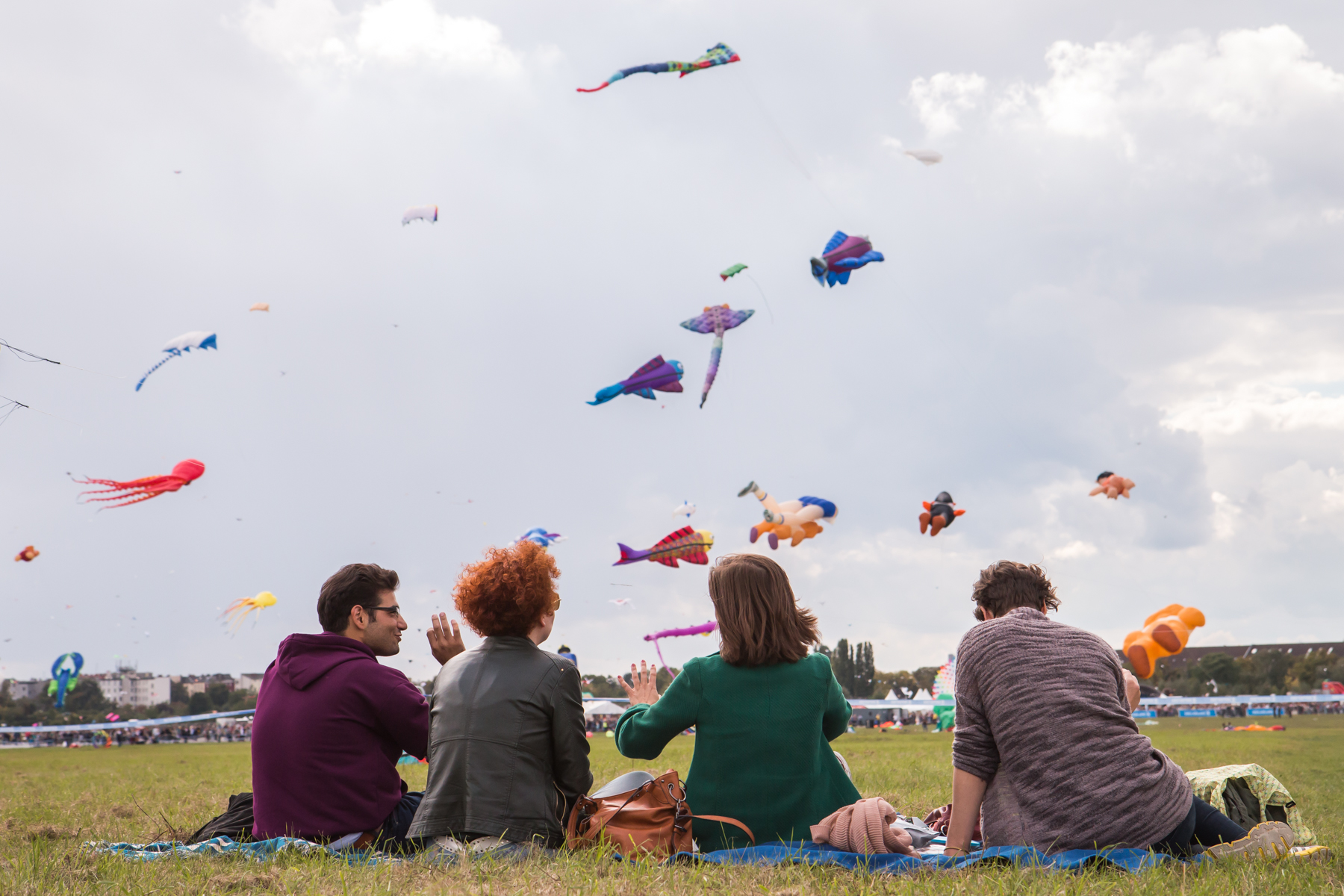 20. Read a book
If you haven't found the perfect book yet, get inspired by our favorite book selection here. In case you're looking for some used books head to Café Tasso at the Frankfurter Allee where you find a huge selection of books that deserve a second life. You could also head to Moabit to the Buchkantine, which is a bistro und bookshop all in one. We also recommend Shakespeare & Sons for some serious books and bagel fun. If you enjoy listening to other people reading to you, check out the free reading sessions at the Dussmann Kulturkaufhaus at Friedrichsstraße where you can easily spent a whole day looking for books or vinyl.
21. Audiotheater under the Stars in the Planetarium
If your German is good enough it might be interesting for you to head to the planetarium where you can enjoy listening to audio books inside. Inside the planetarium you have a clear view of the sky and the best thing: even clouds don't matter.
Planetarium am Insulaner | Munsterdamm 90, Schöneberg | ticket reservation hotline: 030  79 00 93 0 (Monday – Friday: 9am–14pm), via e-mail: planetarium-berlin@gmx.de | Tickets: from 8 Euro
If you're just not ready to let the summer go, check out our 21 tips for the Berlin summer again.
–
Photos:
Title: © Andi Weiland/ohrenflimmern.de (andiweiland/flickrCC)
Kites: © Philipp Lauter
everything else: © Milena Zwerenz